Masterworks of Architectural Drawing (Hardcover)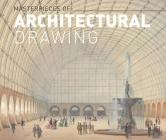 Description
---
This book highlights architectural drawings from the Albertina's superb collection and offers new insights into the genre.

Since the medium began, artists have used architectural drawings to document the urban and rural past and to envision the future. Covering a period that runs from the 16th-century to the 1930s, this collection of 140 architectural drawings presents a panoply of styles and perspectives from some of the leading artists of their day, including Durer, Bernini, Hansen, Loos and others. From delicately colored Baroque vedute and magnificent Renaissance buildings to Hapsburg palaces and Art Deco structures, these works both document and reflect upon the architects and the artists' visions and hopes for our built environments. With detailed sketches and painters' compositions, this book will fascinate architectural enthusiasts and art lovers alike.
About the Author
---
CHRISTIAN BENEDIK is Head of the Department of Architecture at the Albertina in Vienna, Austria.